Our team's projects
Have a look at the projects we've worked on and continue to manage and you might find something we can offer you as well.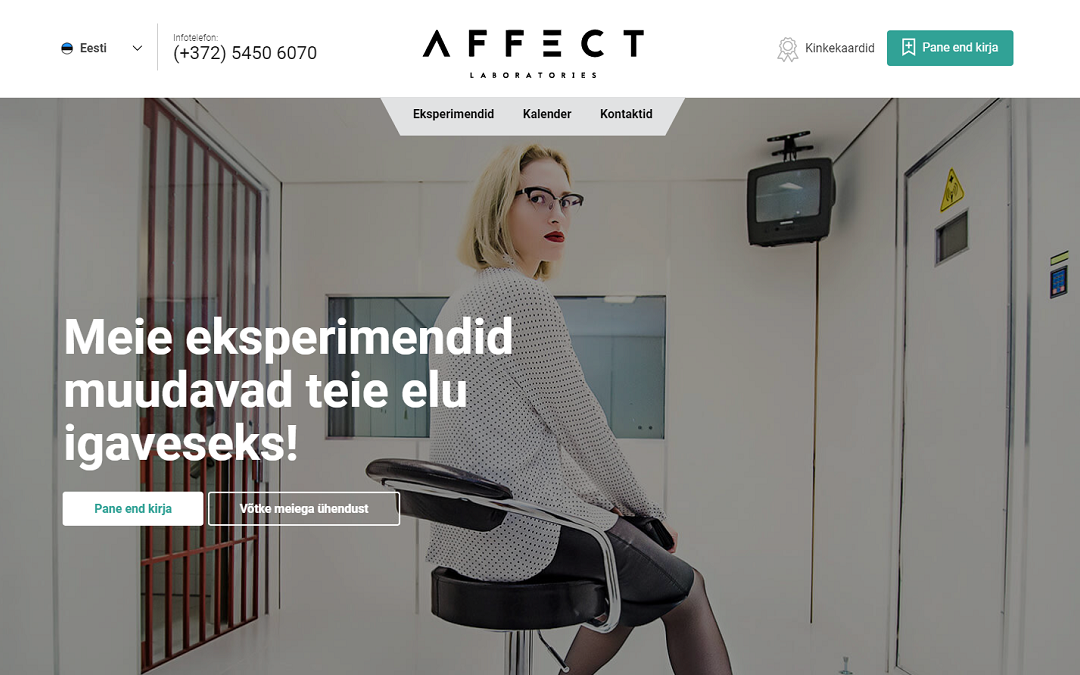 Affect Laboratories escape room
Our cooperation with Affect Laboratories escape room includes website optimisation as well as paid advertising (Google Ads) management.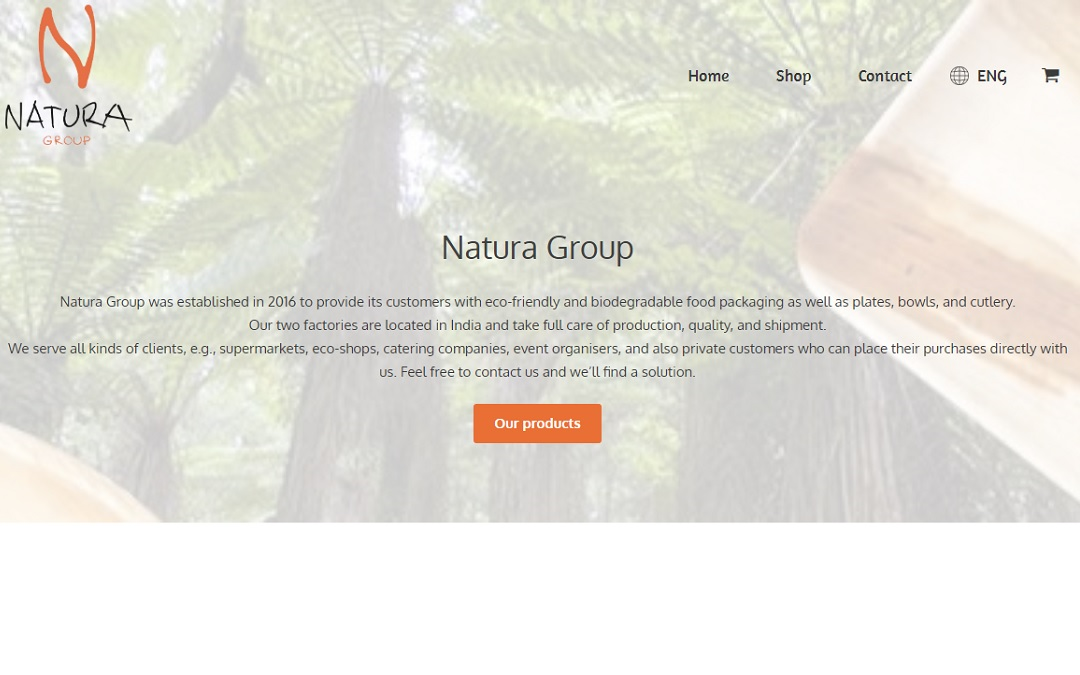 Naturagroup.eu website and online shop
Optimised the website and online shop with the developer, created additional content and some product category descriptions. Also translated the website to Finnish.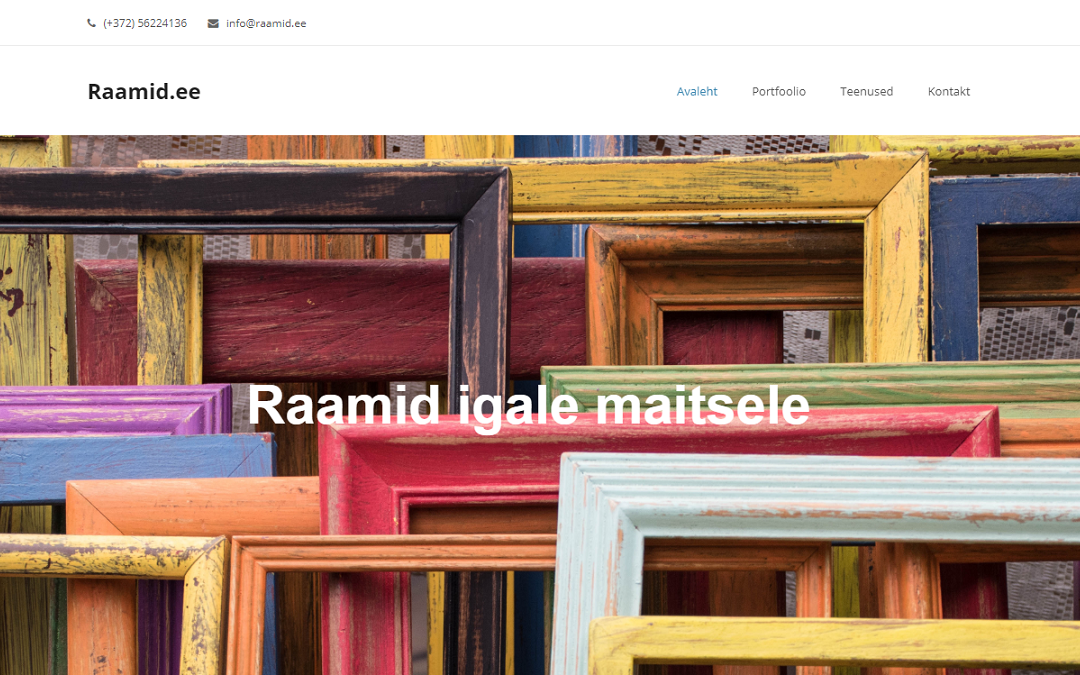 Framing business website Raamid.ee
A WordPress website for Intramus OÜ that provides framing services in Tartu. Made using Total theme and modified for the business' needs. Apart from using content from the old website, new content pages were created and optimised for better visibility in search engines.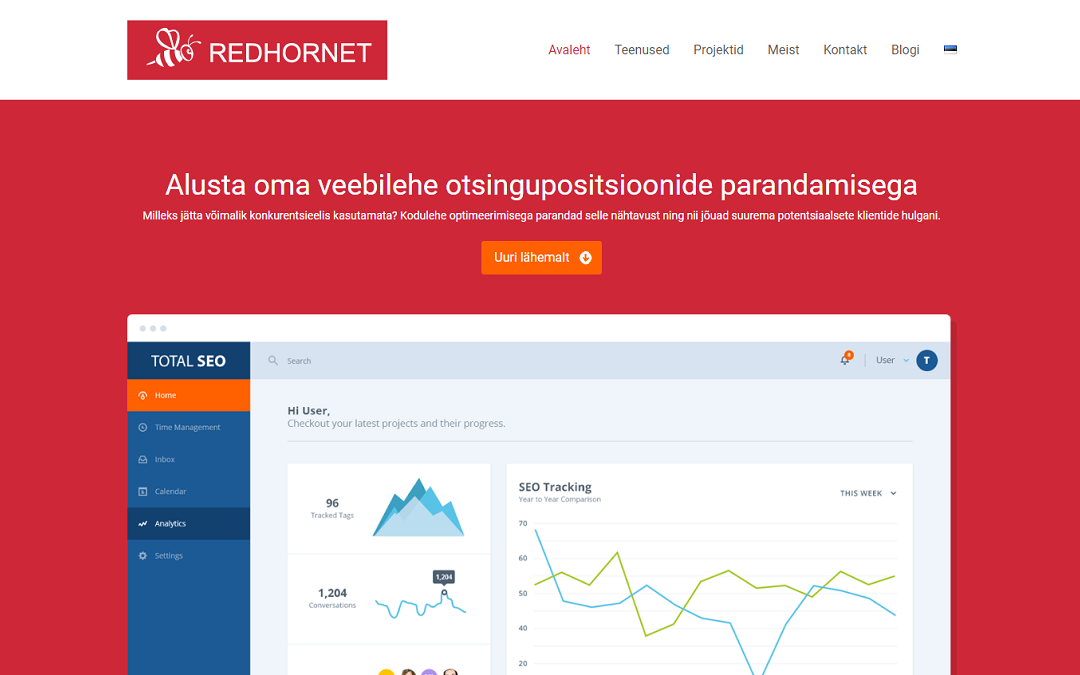 Our main website Hornet.ee
Red Hornet OÜ website that we managed to create based on a WordPress template. We used the Total theme which was modified to fit our requirements. Also made all the necessary search engine optimisations, created some content, added new services, etc.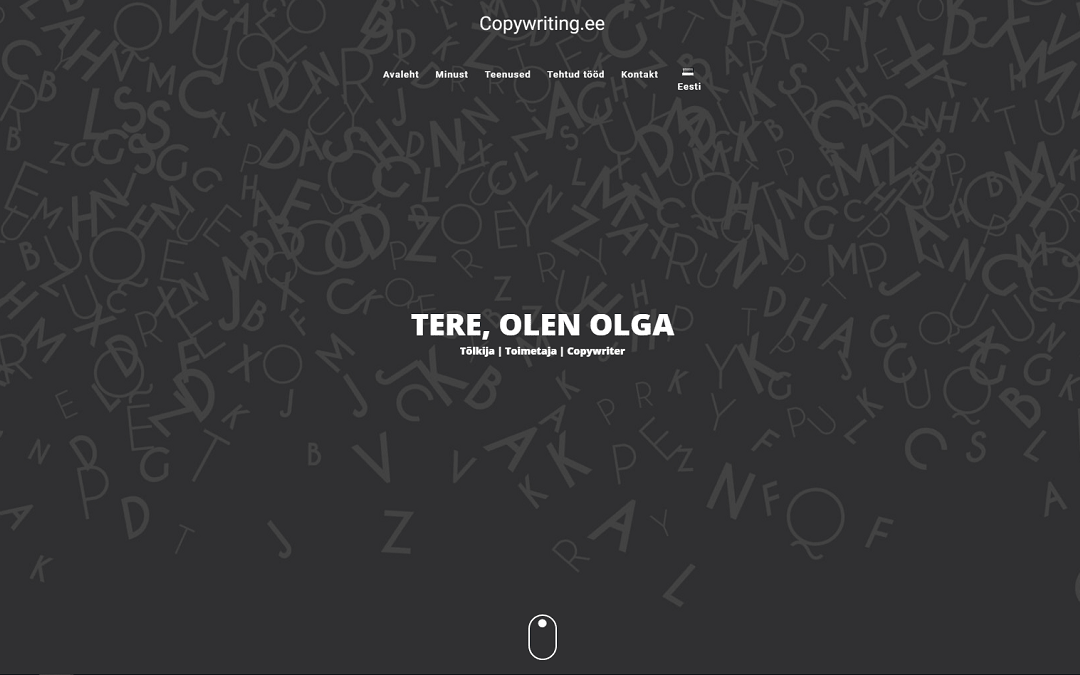 Our copywriter Olga's website Copywriting.ee
A business website for our own translator and copywriter Olga. Now she can offer her linguistic services to anyone out there looking for translation, proofreading or copywriting. Website was made from the ground up using a WordPress theme that was modified to fit specific needs, filled with content and optimised for search engines.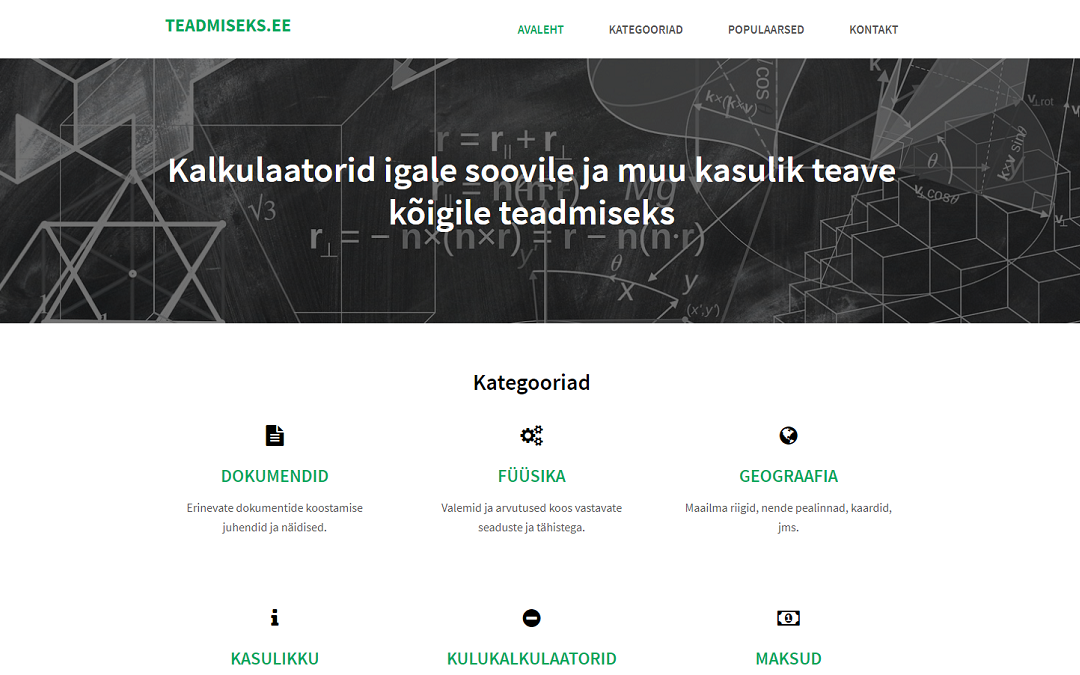 Informational website Teadmiseks.ee
Website with different calculators, document examples, geography and physics formulas, as well as other useful information meant to make the lives of people in Estonia easier. Includes fuel, tax and arithmetical calculators, and many others, also information on national holidays, short work days, etc. in Estonia.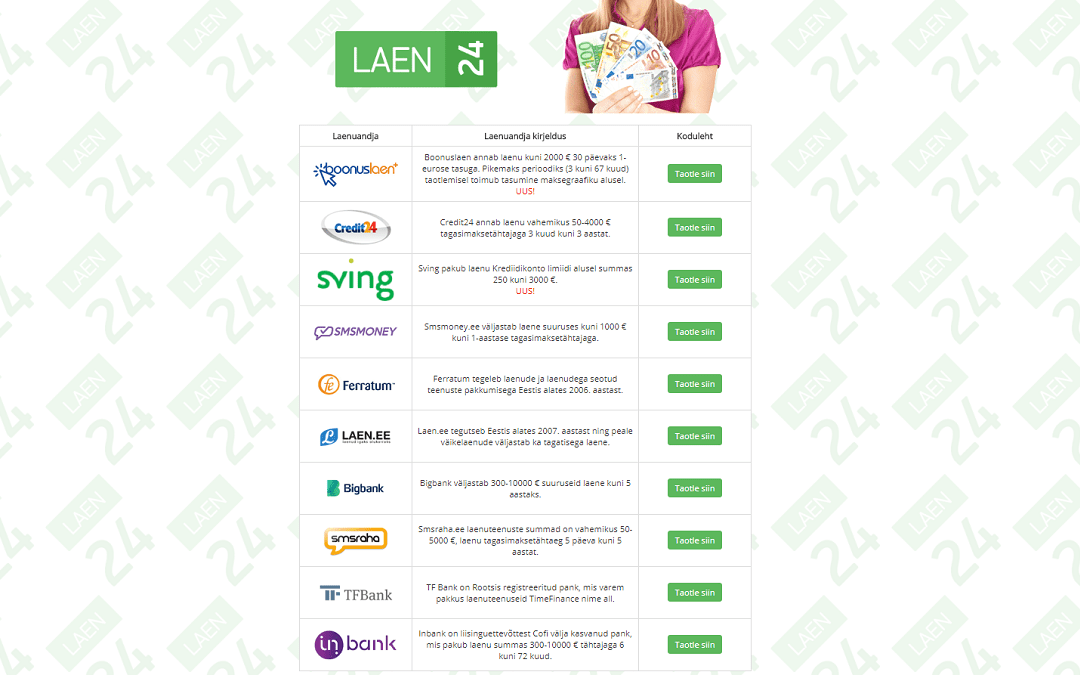 Loan website Laen24.com [SOLD]
One-page website with the most popular creditors in Estonia with their short descriptions. Services implemented in the project: HTML development, website optimisation (SEO).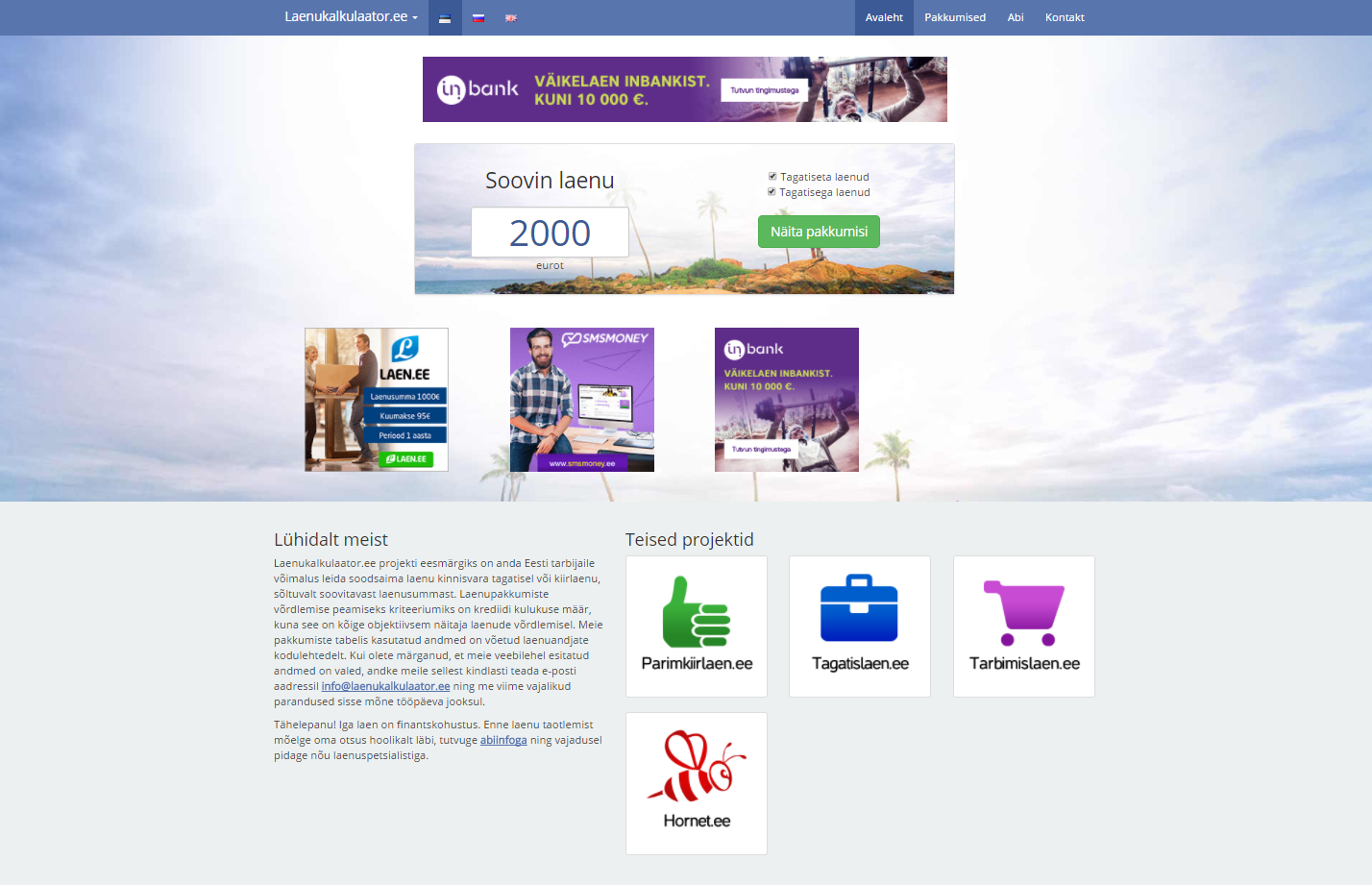 Laenukalkulaator.ee [SOLD]
Comparison of surety and unsecured loan offers provided by Estonia's most popular loan companies.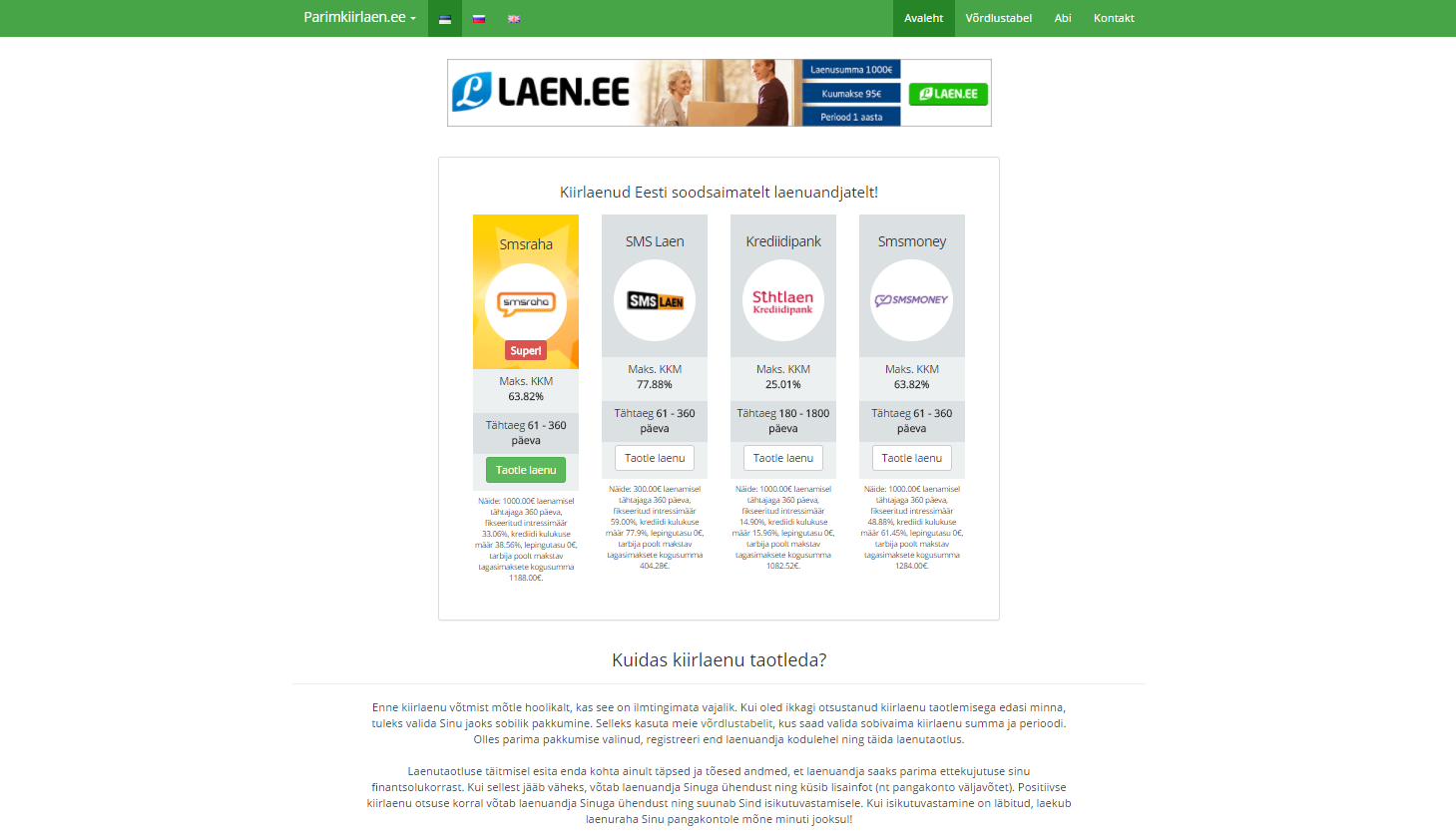 Quick loan comparison website Parimkiirlaen.ee [SOLD]
Quick loan offers in Estonia compared on the basis of the annual percentage rate. Services implemented in the project: Web design, website development, full SEO service, online marketing, and advertising in Google Adwords.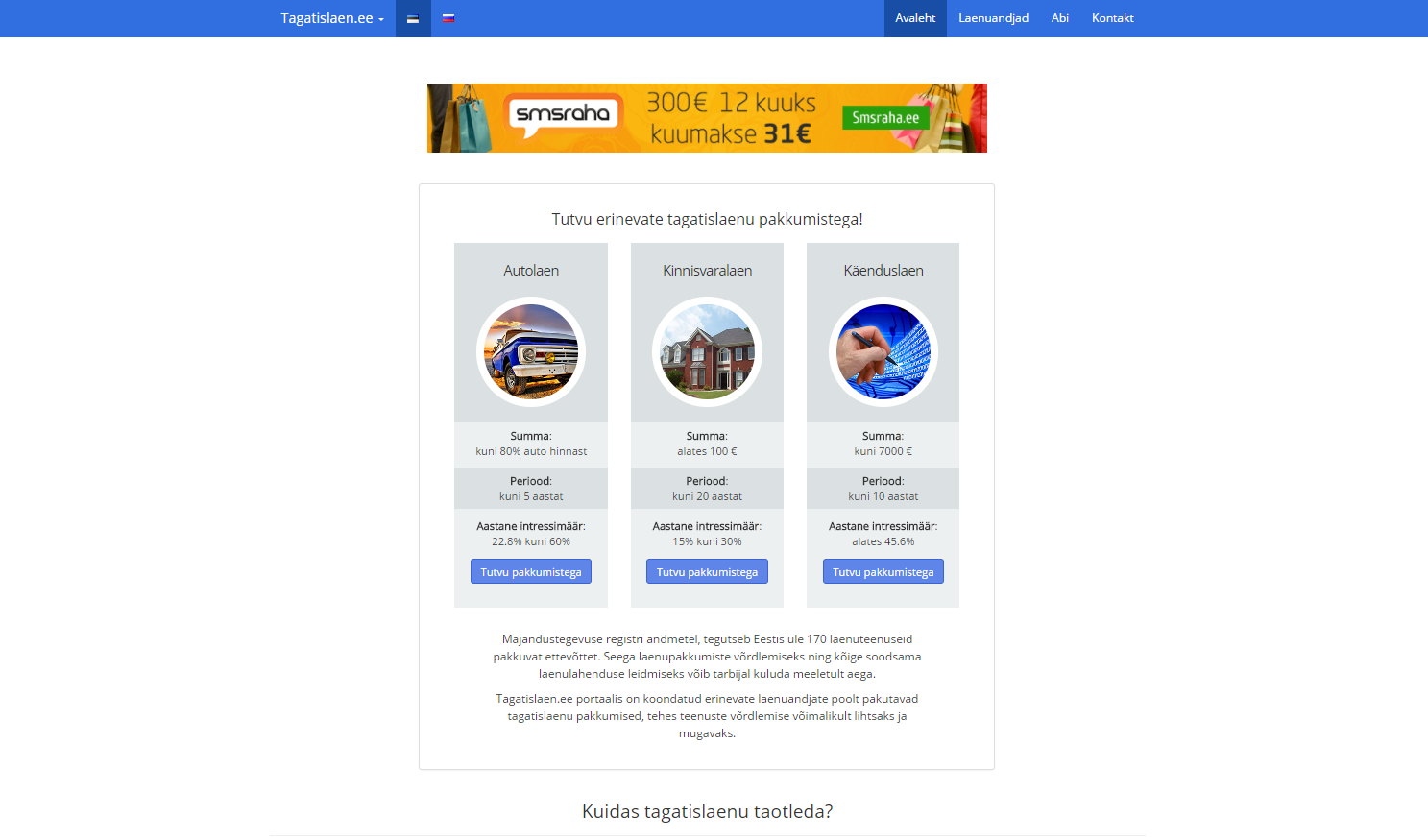 Surety loan comparison website Tagatislaen.ee [SOLD]
Surety loan offers compared on the basis of the credit cost rate.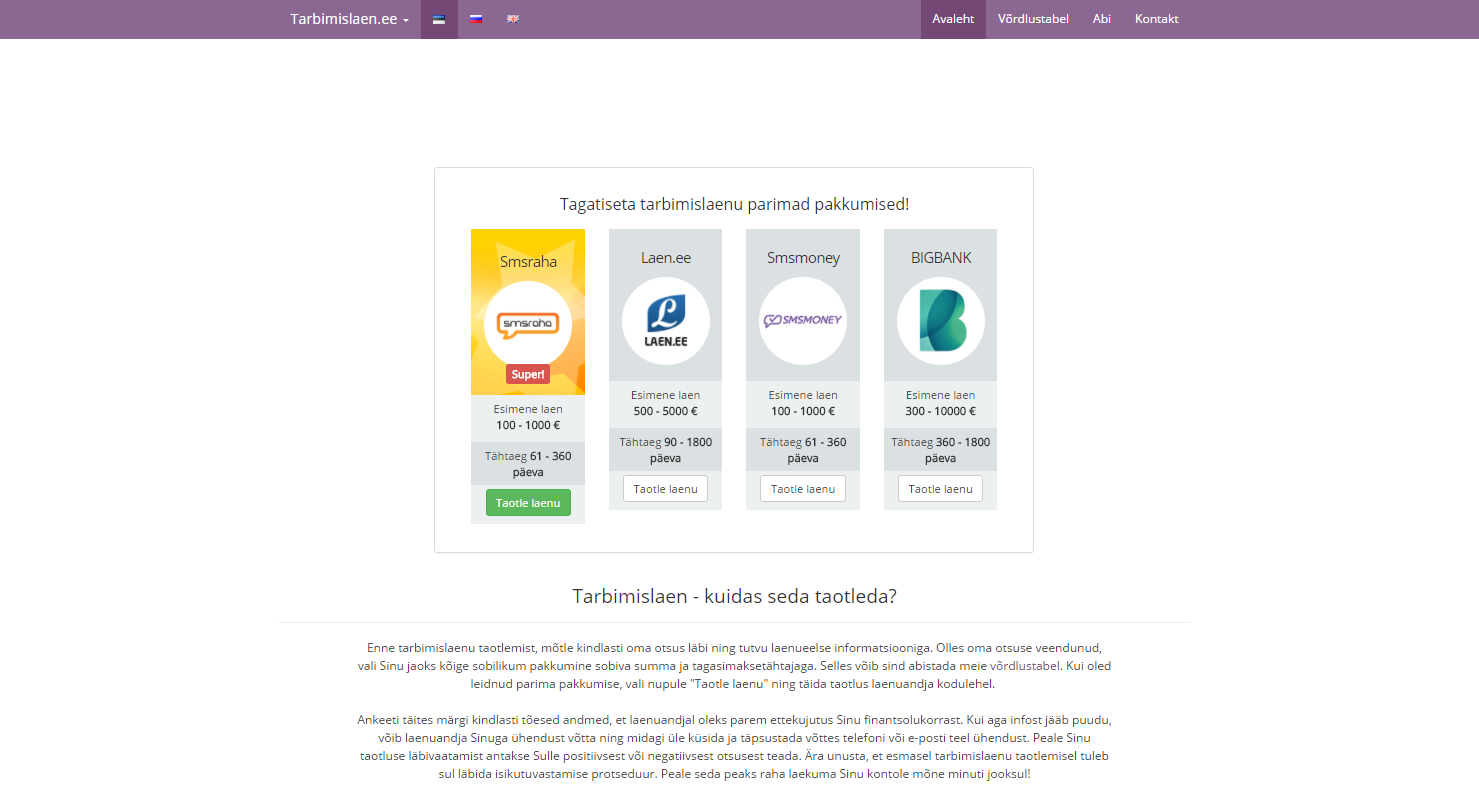 Consumer loan comparison website Tarbimislaen.ee [SOLD]
Consumer loan offers compared on the basis of the annual percentage rate.