Internet marketing, also online or digital marketing, most commonly refers to advertising efforts on the Web to drive sales. Since there are many different channels in the internet to be used for marketing of your products and services, we have listed some of the ones we've dealt with. If you wish we can also discuss managing other advertising channels.
Red Hornet OÜ specialises in the following Internet marketing areas:
Web Marketing:
E-commerce
Affiliate marketing
Paid (contextual) advertising (Google Ads – previously known as AdWords)
SEO
Social Media:
Facebook
YouTube
Instagram
Paid Pay-Per-Click (PPC) advertising – Google Ads
Google Ads (AdWords until July 2018) gives you an opportunity to advertise your website to all of the search engine's users looking for keywords related with your product, services or brand. Additionally, you can also include Google Search Network to show your advertisements, which would mean popular websites like YouTube, okidoki.ee, or less known like kalku.ee will also show your ads.
The biggest advantage of this tool is a wide selection of settings and optimisations, thanks to which you can start with a small budget of 1-2 euros per day and also manage a profitable campaign with a budget in thousands of euros. We can set up an ad campaign specific to your possibilities and needs.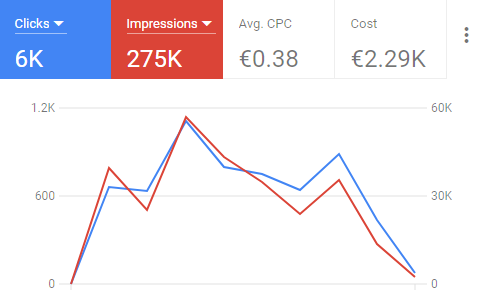 Why choose our services
Larger agencies charge a few hundred euros per month for their services, which means that the entire advertising budget of a small business will be spent to cover the management fees, instead of spending around 10-15%. We, on the other hand, charge our fees based on the time spent to set up and manage Google Ads (AdWords). The cost of a paid ad management service starts at €100 a month, which is close to nothing. For more information and individual pricing, please contact us.